Main Lab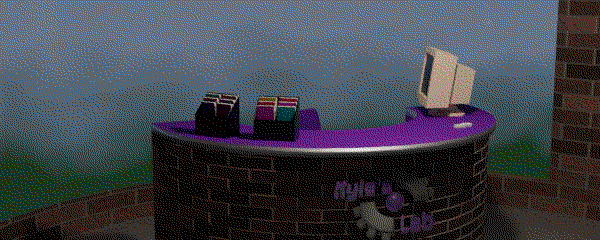 Foyer
An alcove tucked away from the Main Lab, next to the entrance. There is a small reception counter with advertisments for local destinations.
Retro Web
Sites compatible with old browsers (some may require a proxy

).
Wayback
Sites of the past that I'm fond of.
teamARTAIL (2006)
A defunct Sonic fanart and Furry art site that I frequented in my teens.
Retro Software
Sources of software for old computers.

© 2023 Kyle Delaney | Site Map