Gadgetorium
Konami Vampire-Killing Kit
Items Created: 2020-10-23, Box Created: 2022-10-23, Last Update: 2023-01-18
Semi-realistic replicas of the weapons from Castlevania for the NES, assembled in a box in the style of a vampire-killing kit.
January 2023 Update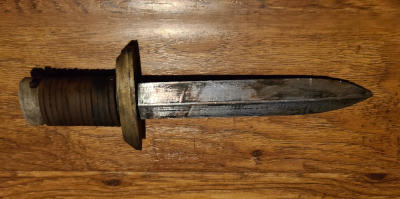 After watching some videos on weathering prop weapons, I decided to try improving the dagger. I coated the blade in thin black paint and sanded most of it off with steel wool. I added a leather wrap to the handle and sanded the leather slightly to scuff it up. I used some thin black and brown paint to make it look old and dirty.
Box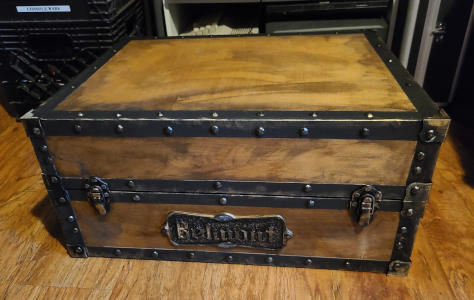 Sanded plywood, gaffer's tape, upholstery nails, felt, 3d-printed parts, off-the-shelf cabinet hardware. The wood is pre-sanded birch plywood. It's screwed together, with the screws hidden by the gaffer's tape straps. The wood is stained with golden oak, sealed with polyurethane, and weathered with thinned black acrylic paint. The corners and name plate are 3d-printed. The gaffers tape, 3d-printed parts, and hardware are black with gold-leaf Rub'n'Buf applied to look like aged brass. The upholstery nails are a pre-weathered "antique brass" style, used here as rivets.
Map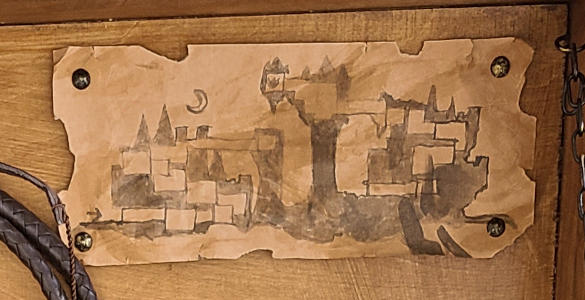 I traced the map from Castlevania 1 onto some kraft paper with light pencil, then went over with brushes and ink. I crumpled it up, tore it, and stained it with some thin wood stain and acrylic paint.
Items
Whip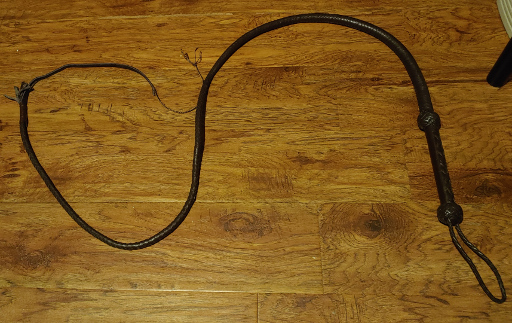 The whip is off-the-shelf, a not-Indiana-Jones item from Amazon.
Axe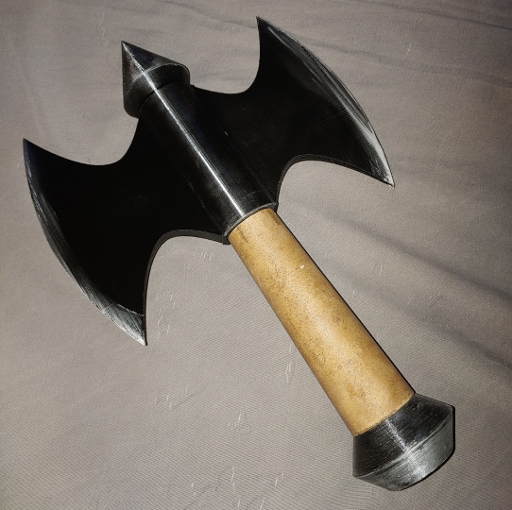 The Axe is 3d printed in 5 pieces. The handle is GizmoDorks wood PLA with some dark brown antiquing wax rubbed into it. The other pieces are black PLA with Rub 'n' Buff Silver Leaf for the highlights.
Boomerang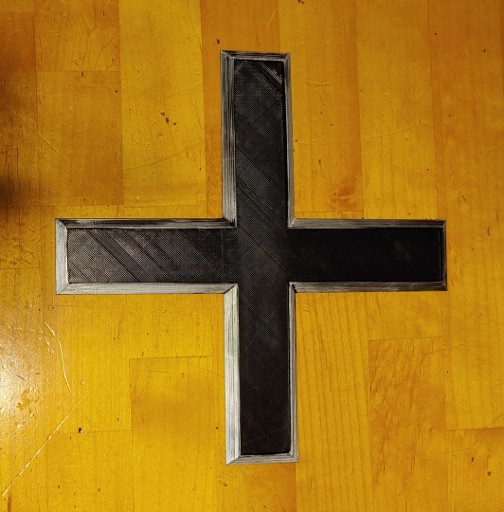 The boomerang is 3d-printed as one piece in black, with Rub n' Buff on the edges.
Dagger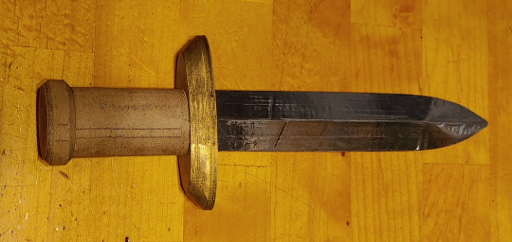 The dagger is 3d-printed in 4 pieces. The handle is the same technique as the axe handle. The guard is black PLA with Rub 'n' Buff gold leaf. The blade was printed in two pieces, split down the middle. It has aluminum tape applied for a mirror-finish.
Holy Water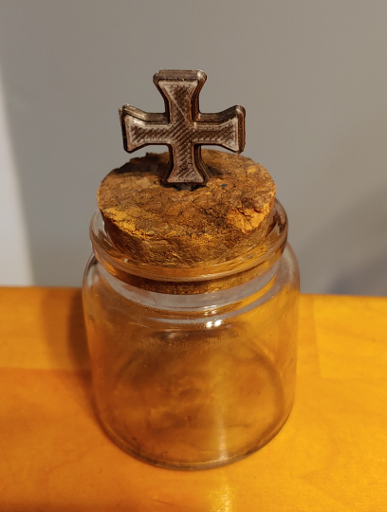 The holy water is a small bottle that has been weathered. The cross on top is printed in Geeetech Silver and weathered. The weathering consists of black and burnt umber acrylic paint washes and sanding.
Cross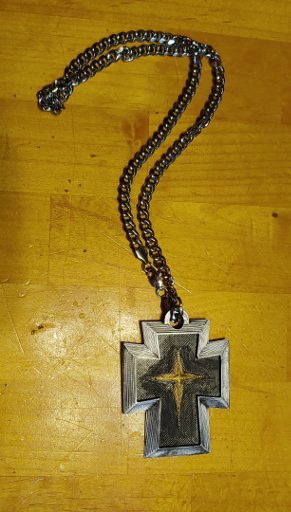 The cross was 3d-printed in black PLA. The edges are silver Rub 'n' Buff, and the center gold. I had to re-paint the middle black area to cover up some mistakes with the Rub 'n' Buff. The chain is a generic stainless steel necklace chain from Amazon.
Watch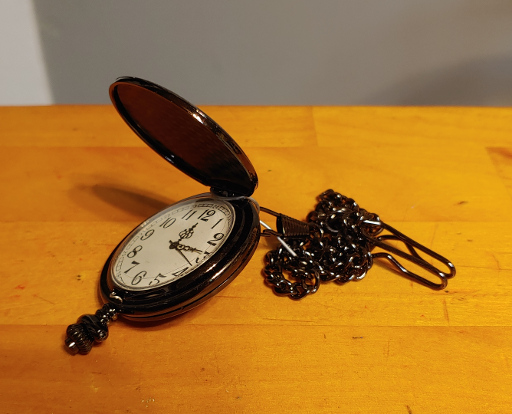 The watch was off Amazon, but I removed the mechanism and rotated the face and the chain to match the sprite better.

© 2023 Kyle Delaney | Site Map