Home > Videogame Console Collection
Sega Genesis - 1989
Model 1 - 1989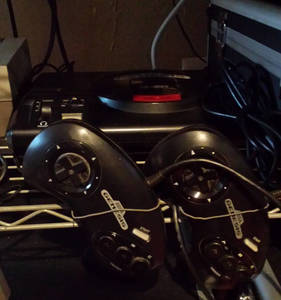 Found on craigslist in 2019 with several games. Came with one short-cable 3-button pad, but I switched my 3-button pads from the model 2 to it. The power LED didn't work initially, but it started working after I disassembled and reassembled it.
Sega Genesis Model 2 - 1993
Originally my brothers's yard sale find in 200X. It came with two 3-button gamepads, but I bought a set of four 6-button pads with a multitap in 2019.